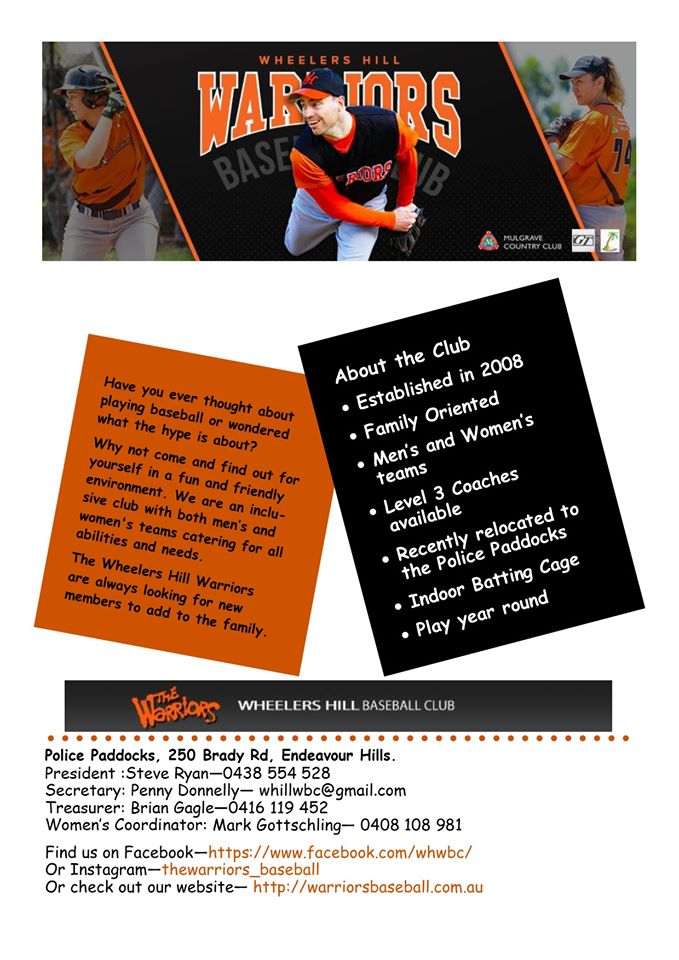 The South East Warriors Baseball Club (formerly Wheelers Hill) was started in the winter of 2008 by a bunch of friends who just wanted to play ball with their mates. We went from one team to two teams and even three at some stages through our journey.
In 2018 we started a new chapter with our first women's team and our first time in the Summer competition. On 6 October 2018 it was our women's team's first time on the diamond and their first win as a club against Berwick (16-8).
In the 2020/2021 VSBL competition our women's team won their first Division 3 (East) championship against Moorabbin (10-0).